Home
Wind Mitigation Inspection




3 Credit Hours | Course # 0000319| 2 Continuing Education Hours
Online - Includes: (Hurricane Mitigation)
---
Understand the Florida Building Codes (FBC 2001 or later, HVHZ, & SFBC-94) with regards to wind mitigation inspection
Describe the FBC / Miami-Dade Product Approval listings
Understand how to record roof data on the Uniform Mitigation Verification Inspection Form
Identify acceptable roof deck attachment construction techniques
Determine the weakest form of wind borne debris protection installed on a structure
And much more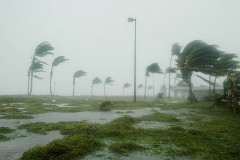 The Wind Mitigation Inspection course is an introduction to wind mitigation inspections as they relate to the housing and construction industry. Each lesson identifies the systems and components included in the Uniform Mitigation Verification Inspection Form and how to present your findings in the report form. The course will also cover the qualifications required to perform wind mitigation inspections.
Take the course online & earn your initial 3 hour Wind Mitigation Certification, or earn the 2 credit hours in hurricane mitigation required for your Florida Home Inspector License continuing education requirement!
Also Available:
Wind Mitigation forms in Inspection Report Creator!
The Wind Mitigation form is available in the cloud-based Inspection Report Creator software. Complete your wind mitigation inspection forms on-site using the Inspection Report Creator software and deliver the reports electronically or on paper.
Home Inspector Wind Mitigation Requirements
Home Inspectors that are licensed in Florida can sign the "Uniform Mitigation Verification Inspection Form," for insurance discount purposes, if they receive wind mitigation training approved by the state board.
The required training must consist of at least 3 hours of hurricane mitigation training approved by the Construction Industry Licensing Board and includes hurricane mitigation techniques and compliance with the uniform mitigation verification form and completion of a proficiency exam.
Why Are Wind Mitigation Reports Required or Requested
Wind mitigation reports are requested by clients for insurance discounts. If a homeowner's home has certain features that are designed to prevent/minimize damage during hurricanes, the homeowner may be eligible for insurance discounts on their homeowner's insurance policy.
---
ApprovalsProfessional Home Inspection Institute Provider # 0005082CILB | Course #0610789 | 3 Initial Course Hours
The Wind Mitigation Inspection course may also be used to meet Home Inspector Continuing Education credits.
Continuing Education Approvals
Wind Mitigation Inspection can be used for continuing education credits in & Florida



Click the

add to cart

button below and proceed to the checkout to get signed up. You will be emailed a username/password to login and begin.




---
Wind Mitigation Inspection is also available through the following offers: