Home
Energy Audit Diagnostics
20 Credit Hours | Course # 0000313 | 20 Course Hours

Online - Includes: (11hrs-Building Systems, 7hrs-Inspection Methods, 2hrs-Reporting)
---
Learn the procedure for energy audits and state guidelines for energy audits.
Understand the basics of thermal imaging and applying it to energy audits.
Describe the procedure for and purpose of conducting a Blower Door Test
Explain the reasons for checking for duct leaks and the different diagnostic tests available.
Determine how to create and what to include in the written report for the client
Describe the testing procedure for oil burner furnaces, boiler systems, electric furnaces, and heat pumps
And much more...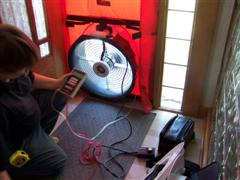 With energy costs on the rise, homeowners are looking for trained professionals to make their homes energy efficient. With the Energy Audit Diagnostic course, an inspector will learn to carry out energy audits and make these recommendations to homeowners. With lessons covering thermography, blower doors, furnace testing, combustion appliance tests and duct leakage, inspectors will have the foundational skills needed to begin performing energy audits on residential homes.
The energy auditing industry is expanding rapidly. Receive training now, and you will be ideally positioned to take advantage of these business opportunities.
Take the course online & earn 20 credit hours towards your Florida Home Inspector License continuing education requirement!
Continuing Education Approvals
Energy Audit Diagnostics can be used for continuing education credits in Indiana, Kansas, Wisconsin, New Hampshire, West Virginia, & Florida



Click the

add to cart

button below and proceed to the checkout to get signed up. You will be emailed a username/password to login and begin.




---