Home

Florida Home Inspector License Course Online!
Complete the certified home inspector training online in as little as 2-3 weeks!
Professional Home Inspection Institute, PHII, offers an interactive online training program that gets you the required 120 hours of training for the Florida home inspector license requirements. The course package contains the Basic 90 Hour Certification Course as well as the Advanced 32-Hour Course which gets you the training hours you need and prepares you to take the required state exam.


FL DBPR Home Inspector License Board Approved Training!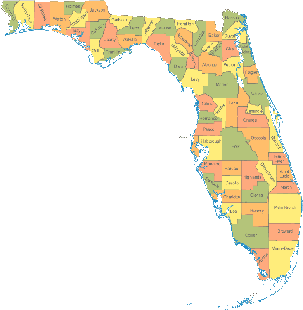 Florida home inspectors must have a license to perform home inspections in Florida. The Florida Home Inspector bill, SB 2234, was passed on June 28, 2007 which requires home inspectors in Florida to carry a home inspector license and requires the same for mold remediators. The bill requires home inspectors to meet the following requirements before obtaining their Florida Home Inspection License.

FLORIDA HOME INSPECTOR LICENSE REQUIREMENTS:
Be of good moral character
High School diploma (or equivalent)
Complete an approved course of study of 120 hours covering structure, exterior, electrical, HVAC, plumbing, roofing, interiors, exteriors, and site grounds & grading. The class may be completed online through an approved entity.

Maintain commercial general liability insurance (not less than $300,000).
Apply to the Florida home inspector department to take a licensure examination.
Continuing Education - Florida Home Inspector Licensees are required to get 14 hours of continuing education every two years in Florida.
Grandfathering Clause (expired) - A home inspector who performed home inspection services prior to July 1, 2010 was qualified to be grandfathered in if the person met the licensure requirements of the bill by July 1, 2010.
---
Learn More About the Home Inspector Certification Course Package
Florida home inspector license candidates can go through the interactive courses online (Basic/Advanced) from Professional Home Inspection Institute. Students then have the option of attending a live one-day lab before becoming licensed home inspectors in FL.
After completing the online interactive portion of the training and the optional lab, prospective inspectors must also complete a background check and pass a state-exam with the Department of Business and Professional Regulation in Florida.
---
Visit Professional Home Inspection Institute for Home Inspector Training & Certification